Real Estate Solutions
Bringing Real Estate into the Digital Age: Elevate Your Property Business with Cutting-Edge Solutions
Welcome to Concord Technosoft's Real Estate Industry Solutions, where innovation meets real estate to transform the way you showcase properties, engage with potential buyers, and build a credible online presence. Catering to real estate agents and property developers, our comprehensive suite of services empowers you to excel in today's dynamic market.

Elevate Property Showcase
In the digital era, visual impact is paramount. Our solutions enable you to showcase properties in their best light through high-quality imagery, virtual tours, and interactive floor plans. Captivate potential buyers and allow them to experience properties as if they were walking through them in person.
Engage with potential buyers like never before. Our solutions provide avenues for interactive property tours, live virtual walkthroughs, and real-time Q&A sessions. These engagement tools create a personalized experience, answer questions in the moment, and foster genuine connections.
Establishing credibility in the real estate market is vital. Our solutions offer modern and user-friendly platforms to feature property listings, agent profiles, and client testimonials. Build trust with potential buyers by showcasing your expertise, successful transactions, and commitment to exceptional service.
Never miss an opportunity with our intuitive lead and contact management system. Capture, track, and nurture leads seamlessly to convert them into satisfied buyers. Streamline your communication, prioritize prospects, and build lasting relationships that drive growth.
Seamlessly engage with potential buyers through the WhatsApp Business API. Enable easy communication, share property updates, and answer inquiries in real time. This personalized and convenient interaction enhances buyer satisfaction and expedites decision-making.
Empower buyers with comprehensive property information at their fingertips. Our solutions provide detailed property descriptions, neighborhood insights, and proximity to amenities. This valuable information helps buyers make informed decisions with confidence.
For property developers, efficient management is essential. Our solutions offer tools to manage project timelines, milestones, and updates. Showcase development progress, engage with stakeholders, and enhance transparency in property development projects.
Your Success Story Awaits
At Concord Technosoft, we're committed to transforming your real estate business into a digital powerhouse. Our Real Estate Industry Solutions provide the tools you need to showcase properties, engage buyers, and establish a strong online presence.
Step into the future of real estate with confidence. Connect with us today to explore how our services can help you elevate your real estate business, engage buyers effectively, and achieve unparalleled success in the competitive real estate market.
Clientele
We are honoured to work with ...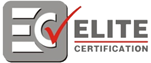 why
choose us
What sets us apart
is not just our technical prowess or creative finesse, but our unwavering dedication to our clients' success. We don't just create; we partner with you to achieve your goals. Our success stories are a testament to our client-centric approach, where your objectives become our mission.
Strategy
Your marketing strategy optimizing performances doesn't have to be a guessing game.
Audience
Your marketing strategy optimizing performances doesn't have to be a guessing game.
Keyword
Your marketing strategy optimizing performances doesn't have to be a guessing game.