Food & Beverage Industry
Crafting Delectable Digital Journeys for Restaurants, Cafes, and Food Brands
Indulge in a digital feast of innovation and culinary excellence at Concord Technosoft. As the culinary landscape evolves, so does the way restaurants, cafes, and food brands engage with their audience. Our tailored solutions are designed to whet appetites, foster connections, and elevate the gastronomic experience.

What Sets Us Apart
Whet the Digital Appetite & Order Up for Success.
Create an online ambiance that mirrors your culinary mastery. Our website designs entice customers with mouthwatering visuals, menus, and reservation options.
Let your menu sizzle across screens. Our mobile-friendly menus offer seamless browsing, enticing customers to explore your offerings on-the-go.
Ensure locals find their way to your establishment. Our local SEO strategies put your restaurant on the map, making it a go-to spot for food enthusiasts in your area.
Reach food lovers where they're most active. Our targeted campaigns deliver your message to foodies who are eager to explore new dining experiences.
Share the stories behind your dishes. Our blogs take customers on a journey through culinary traditions, inspirations, and the artistry of your offerings.
Cultivate a positive online presence. We manage reviews, ratings, and customer feedback to ensure your brand image remains appetizing.
Reward returning customers for their loyalty. Our loyalty programs create a sense of belonging and incentivize repeat visits.
Make dining in or taking out a breeze. Our online ordering solutions ensure customers can conveniently place their orders from the comfort of their devices.
Foster engagement through interactive content. Run contests, polls, and quizzes that encourage customers to participate and connect with your brand.
Share the journey behind your dishes. From ingredient sourcing to kitchen antics, offer customers an inside look at the heart of your culinary creations.
Stir excitement with exclusive deals. Our strategies highlight limited-time offers, discounts, and promotions that lure customers to explore your culinary offerings.
Elevate special occasions and events. From themed nights to seasonal celebrations, our strategies ensure your events draw attention and generate buzz.
Dining Beyond Borders
At Concord Technosoft, we're passionate about serving up digital experiences that resonate as much as your culinary creations. Elevate your food and beverage brand to new heights by embracing the digital palate. Connect with us to embark on a journey of culinary delight, customer engagement, and a delectable online presence that leaves a lasting impression.
Clientele
We are honoured to work with ...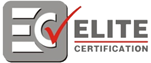 why
choose us
What sets us apart
is not just our technical prowess or creative finesse, but our unwavering dedication to our clients' success. We don't just create; we partner with you to achieve your goals. Our success stories are a testament to our client-centric approach, where your objectives become our mission.
Strategy
Your marketing strategy optimizing performances doesn't have to be a guessing game.
Audience
Your marketing strategy optimizing performances doesn't have to be a guessing game.
Keyword
Your marketing strategy optimizing performances doesn't have to be a guessing game.