Hospitality Solutions
Crafting Exceptional Guest Experiences with Digital Excellence
Welcome to a world where hospitality meets cutting-edge technology, transforming the guest experience into a journey of delight and seamless interactions. At Concord Technosoft, we specialize in elevating the hospitality industry by blending innovation with personalized service. Our Hospitality Solutions are designed to redefine guest engagement, streamline operations, and create unforgettable stays.

Elevating Guest Engagement
In an industry built on guest satisfaction, we understand the importance of creating lasting impressions. Our Hospitality Solutions enable you to engage with guests at every touchpoint, from pre-booking to post-stay feedback. By harnessing the power of technology, we help you offer tailored experiences that cater to individual preferences, transforming guests into loyal patrons.
Bid farewell to traditional check-in and check-out processes. With our solutions, guests can seamlessly complete these tasks using self-service kiosks or mobile apps, minimizing wait times and enhancing their overall experience.
Welcome guests to smart, tech-enabled rooms that cater to their preferences. Our solutions allow guests to control room features like lighting, temperature, and entertainment through intuitive interfaces, ensuring a comfortable and personalized stay.
Behind every exceptional guest experience is a well-managed operation. Our Hospitality Solutions streamline operations, from housekeeping and maintenance scheduling to inventory management. This efficiency translates into quicker turnarounds, reduced costs, and enhanced guest satisfaction.
Empower your staff with tools that enable them to offer personalized recommendations and services. Whether it's suggesting local attractions, booking reservations, or arranging transportation, our solutions help your team provide tailored assistance that enriches the guest experience.
Simplify the payment process for guests with secure and efficient payment gateways. From room charges to dining bills, our solutions ensure a hassle-free payment experience, leaving guests with a positive lasting impression.
Your guests' feedback matters. Our solutions include tools for collecting guest reviews, analyzing feedback, and managing online reputation. By staying connected with guest sentiment, you can continuously enhance services and address concerns promptly.
Guest safety is a top priority in the hospitality industry. Our solutions integrate advanced security measures to safeguard guest data and maintain a secure environment, assuring guests that their privacy is valued.
Uncover insights that drive strategic decisions. From occupancy trends to guest preferences, our solutions provide valuable data that empowers you to refine services, optimize operations, and tailor your offerings to match guest expectations.
Elevate Your Hospitality Vision
At Concord Technosoft, we're dedicated to transforming hospitality into an experience that guests remember long after their stay. Join us in shaping the future of hospitality, where technology and human touch converge to create remarkable moments.
Embark on a journey of guest-centric innovation - contact us today to discover how our Hospitality Solutions can elevate your establishment, nurture guest loyalty, and redefine the art of hospitality.
Clientele
We are honoured to work with ...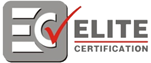 why
choose us
What sets us apart
is not just our technical prowess or creative finesse, but our unwavering dedication to our clients' success. We don't just create; we partner with you to achieve your goals. Our success stories are a testament to our client-centric approach, where your objectives become our mission.
Strategy
Your marketing strategy optimizing performances doesn't have to be a guessing game.
Audience
Your marketing strategy optimizing performances doesn't have to be a guessing game.
Keyword
Your marketing strategy optimizing performances doesn't have to be a guessing game.