Our Methodologies
We make you reach to your target customers and audience
In the realm of digital innovation, every step we take is guided by a fundamental question: Why does this product belong in the market? This question leads us to the core business objectives that chart the course of the product's lifecycle. Our approach to software product development encompasses four pivotal aspects:

1. Requirements
Defining the Essence
Our journey begins by identifying the product's features and functionalities. We delve into the "what" that will make your product exceptional, ensuring alignment with your vision and goals.
2. Design
Crafting the Experience
How these features come together forms the essence of design. We breathe life into the product by shaping its user experience, weaving functionality seamlessly into aesthetics.
3. Coding
Constructing the Framework
Here, lines of code transform design blueprints into a functional reality. Our skilled developers take the lead, coding and meticulously unit testing each element to ensure robustness.
4. Testing and Delivery
Delivering Excellence
The product then embarks on a voyage through testing waters, ensuring it meets the highest standards of quality. Once approved, we orchestrate its triumphant delivery to your waiting audience.
Unlocking the Power of Iteration
Our iterative methodology yields remarkable advantages:
With "Our Methodologies," we weave strategy, innovation, and technology into a harmonious symphony. Your vision is our driving force, your goals our milestones. As we forge ahead, each step brings us closer to a digital reality that reflects excellence.
Experience the journey with us
Insights flow seamlessly between business stakeholders and engineering teams, a cycle of continuous refinement.
An idea takes shape with astonishing speed through prototyping, ensuring clarity of vision and purpose.
Early stages invite fluidity, allowing us to mold requirements and design in response to changing dynamics.
Our focus remains on expediting the highest-priority and risk-bearing features, igniting momentum.
Piece by piece, we validate designs incrementally, analyzing, and mitigating risks as we stride forward.
Clientele
We are honoured to work with ...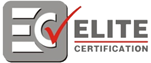 why
choose us
What sets us apart
is not just our technical prowess or creative finesse, but our unwavering dedication to our clients' success. We don't just create; we partner with you to achieve your goals. Our success stories are a testament to our client-centric approach, where your objectives become our mission.
Strategy
Your marketing strategy optimizing performances doesn't have to be a guessing game.
Audience
Your marketing strategy optimizing performances doesn't have to be a guessing game.
Keyword
Your marketing strategy optimizing performances doesn't have to be a guessing game.